2021 Wrap Up
Perron Place is an inclusive community centre and social enterprise that activates EverAbility Group's WA centre of excellence. It combines events, conferences and community activities for people of all ages and abilities.
Perron Place had a successful year in 2021, despite the challenges that came with this brave new world living with COVID19. Following recommendations and mandates from the WA State Government, Perron Place has been sure to adhere to social distancing, mask wearing, regular sanitation as well as the changes surrounding class sizes and room capacities.
Space Hire
Perron Place began operations in January and was officially launched in March 2021, by Karen Vernon, Mayor of Victoria Park. From January to June, Perron Place lodged 2,006 hours of venue hire, generating an important income stream that supports EverAbility operations.
The centre saw 117 groups utilising the accessible spaces offered at Perron Place. Groups using Perron Place spaces include sports clubs, such as sword fighting and martial arts, ballroom dancing and drama clubs. Discussion groups were also popular and included environmental focused groups, medical and mental health discussion/support groups. Corporate businesses, big and small, also frequented Perron Place, utilising spaces to conduct interviews, training sessions, conferences and meetings.
If you're looking for a large space to hire for a community group or club, or to run events for your business, visit hire our spaces for more information. Make a booking that makes a difference at Perron Place.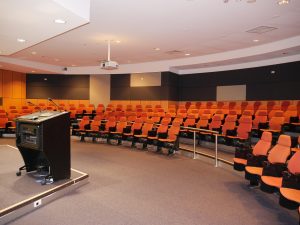 March State Election
Perron Place was an official accessible polling place in the March State Election, with more than 7,500 people voting.
Perron Place was an early voting station and was open a few weeks before the official election, allowing people with all abilities to get in early to avoid the rush.
School Holiday Program
From January to December, Perron Place ran 18 School Holiday Programs with record numbers of children attending as the year went on.
In December sessions were fully booked with a record number of children attending.
During the September/October School Holiday Program, one program sold out in less than a day, breaking another Perron Place record.
Programs included the very popular woodworking, painting, sculpting, cooking, printmaking, tie dying and many more fun activities. We are always on the hunt for great ideas for activities to run, if you have a fun activity in mind that you'd like to see happen at Perron Place, please let us know via our Facebook page.
The next School Holiday Program will be in April 2022, and will be bigger and better than ever. Remember we sell out quickly so be sure to subscribe to Perron Place for VIP access to the School Holiday Program.
Coming up in 2022
This year we hope to really bring our adult and senior programs to life. This year we are running mahjong, table tennis and yoga weekly, and continuing the very popular pilates classes. Visit our website for more information about events and what's on and bookings.
Please contact us for enquiries or if you have an activity you would like to see at Perron Place please use our expression of interest form to let us know.
Connect, Create and Belong at Perron Place in 2022.